The Mediterranean Lifestyle: A Path to Longevity and Lower Risk of Cancer
Posted on October 24, 2023 by root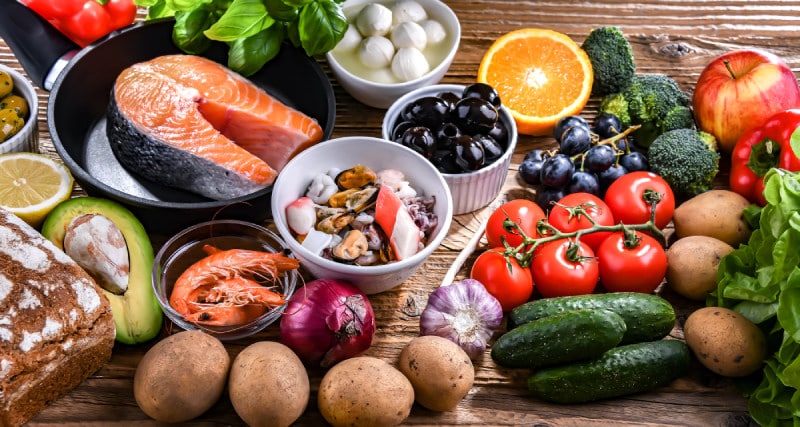 The Mediterranean region, with its rich cultural tapestry, also boasts a lifestyle that has become the subject of much medical and scientific scrutiny. Rooted in tradition, this lifestyle appears to be a panacea for many of the ailments that plague modern society. Let's take a more detailed, data-driven look into the elements of this lifestyle and its numerous health benefits.
The Mediterranean Way of Life Defined
Understanding the Mediterranean lifestyle means recognizing its diverse components:

Diet: Centralized around vegetables, fruits, legumes, whole grains, fish, nuts, and olive oil, while limiting red meat, processed foods, and dairy.
Physical Activity: Daily chores, community engagements, and interaction with nature ensure a naturally active life.
Mental Well-being: Emphasis on relaxation, mindfulness, and regular siestas.
Community Engagement: Deep-rooted traditions, communal meals, and strong familial ties enhance social bonds and psychological health.

Diving into the Data
Several landmark studies have spotlighted the Mediterranean lifestyle:

The PREDIMED Study: Enrolling 7,447 participants, this study revealed that a Mediterranean diet, when supplemented with extra-virgin olive oil or nuts, could reduce cardiovascular events by 30% compared to a low-fat diet [1].
The Lyon Diet Heart Study: This randomized trial observed a whopping 72% reduction in heart attack recurrence when participants followed a Mediterranean-style diet post having a heart attack [2].
EPIC Study: Tracking over 500,000 participants, this study correlated closer adherence to the Mediterranean diet with a reduced risk of chronic diseases, including certain cancers [3].
Harvard's Greek Study: Following 23,000 participants, this research found a 20% reduced mortality risk for those closely adhering to the Mediterranean diet [4].

Mechanisms Behind the Miraculous Benefits
The Mediterranean lifestyle's benefits are underpinned by several bio-mechanisms:

Polyphenol-rich Diet: Foods like olives, grapes, and herbs, abundant in polyphenols, combat oxidative stress and inflammation, leading to reduced cellular damage and chronic disease risks [5].
Beneficial Fatty Acids: Omega-3 and monounsaturated fats, predominant in fish and olive oil, support cardiovascular and cognitive health [6].
Gut Microbiota: The diet's fiber and fermented products contribute to a diverse gut microbiome, crucial for metabolic health and immunity [7].
Vitamin and Mineral Density: The wide variety of foods ensures an intake of vital nutrients, strengthening body functions and defenses [8].
Lifestyle Synergies: The combined impact of physical activity, stress reduction, and social engagement provides broad-spectrum health benefits.

Embracing the Mediterranean Ethos Globally
One need not reside by the Mediterranean coast to absorb its lifestyle's essence:

Adopt Plant-Forward Eating: Vegetables, fruits, and grains should dominate your plate.
Seek Quality Fats: Prioritize olive oil and fatty fish like mackerel or sardines.
Engage in Daily Movement: Incorporate walking, dancing, or even gardening.
Foster Community Ties: Regularly share meals and engage in community activities.
Prioritize Mental Well-being: Meditation, journaling, or simply enjoying nature can work wonders.
Conclusion
Backed by extensive data, the Mediterranean lifestyle provides a time-tested roadmap to a life replete with health, vitality, and longevity. In a world increasingly searching for wellness strategies, perhaps it's time to look towards the age-old traditions of the Mediterranean basin for inspiration.
References:
Estruch R, et al. (2018). Primary Prevention of Cardiovascular Disease with a Mediterranean Diet Supplemented with Extra-Virgin Olive Oil or Nuts. The New England Journal of Medicine.
de Lorgeril M, et al. (1994). Mediterranean diet, traditional risk factors, and the rate of cardiovascular complications after myocardial infarction. Circulation.
Trichopoulou A, et al. (2003). Adherence to a Mediterranean Diet and Survival in a Greek Population. The New England Journal of Medicine.
Buckland G, et al. (2010). Adherence to the Mediterranean Diet and Risk of Coronary Heart Disease in the Spanish EPIC Cohort Study. The American Journal of Epidemiology.
Visioli F, et al. (2011). Polyphenols and human health: a prospectus. Critical Reviews in Food Science and Nutrition.
Calder PC. (2015). Marine omega-3 fatty acids and inflammatory processes: Effects, mechanisms and clinical relevance. Biochimica et Biophysica Acta.
De Filippis F, et al. (2016). Dietary interventions to modulate the gut microbiome—how far away are we from precision medicine. Inflammatory Bowel Diseases.
Davis C, Bryan J, Hodgson J, Murphy K. (2015). Definition of the Mediterranean Diet; a Literature Review. Nutrients.